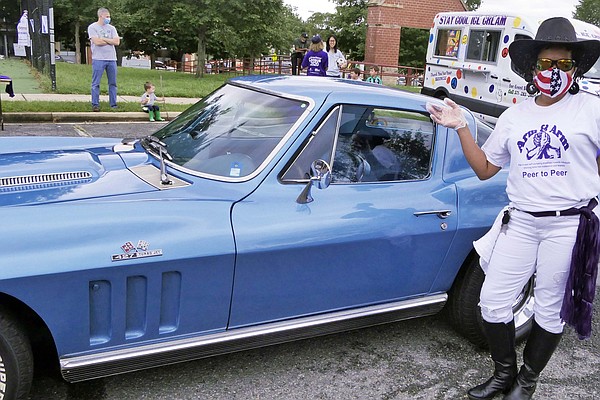 Tuesday, September 15, 2020
Police cycles lead the parade down Four Mile Run Drive with antique cars wedged in the middle and two Arlington County fire engines, with sirens blaring, bookending the rear. The Nauck Antique and Classic Car Parade winds through the Green Valley neighborhood around Lowell Street and down S. Kenmore Street and eventually arrives back at Charles Drew Community Center.
This event, originally scheduled in May as the annual Nauck antique car festival, had been postponed to Aug. 29 and transformed into a parade due to the coronavirus. It was postponed again to Sept. 12 due to rain. This event was sponsored by the Green Valley Community Association.